Simply Recording Your Game Isn't Enough
The real edge comes from the ability to share, comment, & give instructions.
We spent years and a lot of money paying for services that simply gave us a DVD when the game was over. While this was helpful to a point, trying to rewind, fast forward and make sense of a play was a nightmare.
Our original solution was to rip the content from the DVD and import it into HUDL... but this was also a nightmare and ate up valuable time. So, we create The Coaches Edge to provide a great service at a great price - we deliver the footage when you need it, directly to your HUDL account.
Every package we sell comes with your footage imported into your HUDl account (also included) and ready for you to mark up and send.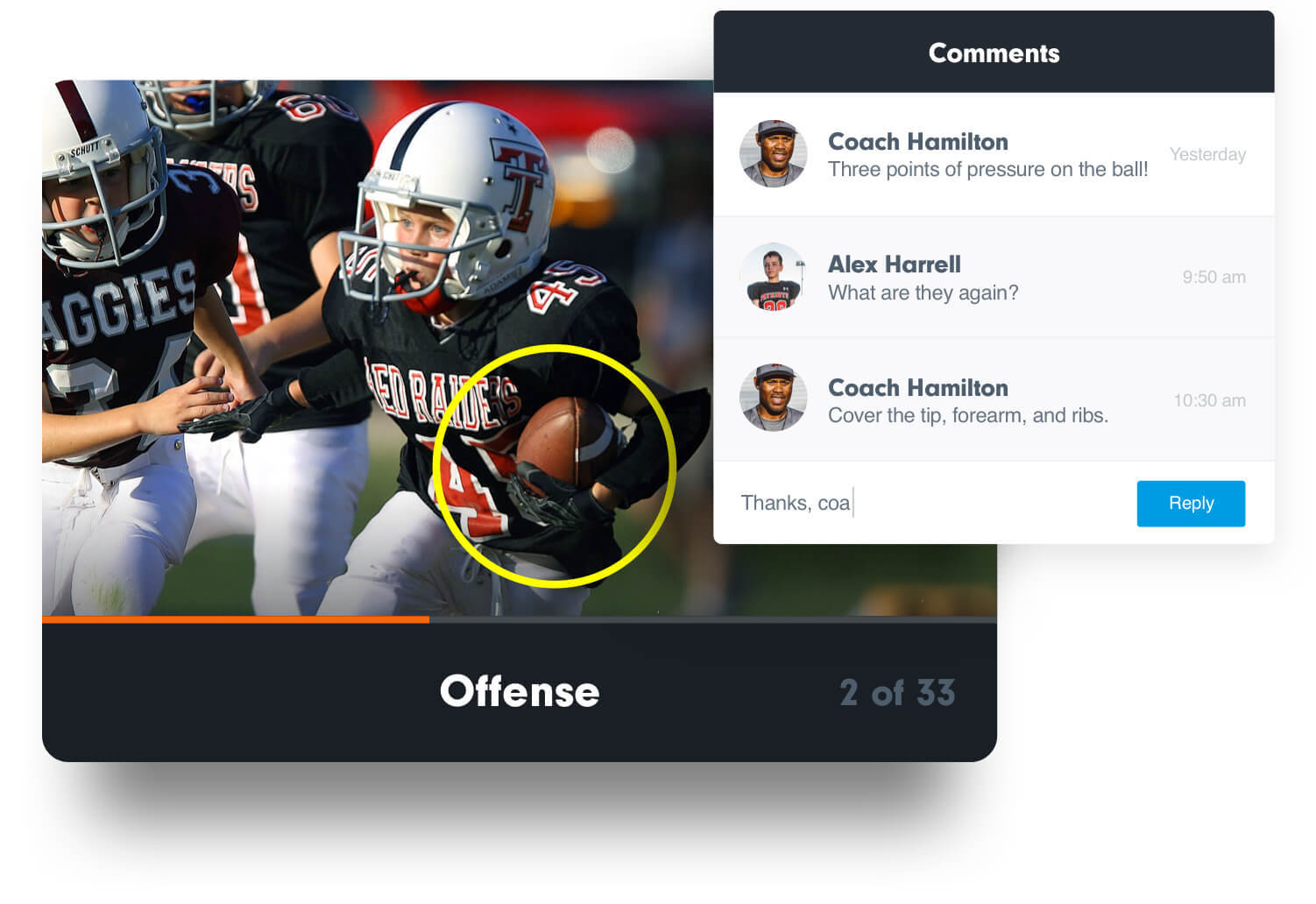 Get An Edge Up On the Competition
Scouting & game footage imported right into your HUDL account. All the tools you need to help you win.
Free HUDL Account Included!